Real Estate Agents in Williamstown, Lenox, Great Barrington and Stockbridge and more
Here's what our satisfied customers are saying about us: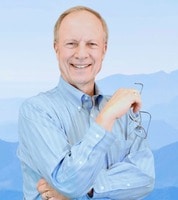 Paul Harsch, CRB, CRS. GRI
Dear Paul,
 
What a wonderful experience working with you to find our vacation home!  We feel so fortunate to have found you.  Your competence in every realm--the ins and outs of the real estate market, knowledge of how homes are constructed and maintained, staying on top of every detail along the way--was impressive.  We have worked with many good real estate agents over the years, but you stand out as someone who is truly gifted.  You negotiated on our behalf in a manner that was impressively hard-nosed yet gracious.  Through our eighteen months of looking, your enthusiasm and unflappability ensured that we always enjoyed our outings.  We very enthusiastically recommend you to our friends and family.  Thank you!
 
Jennifer Ellwood and Steven Cooper, Jan 2011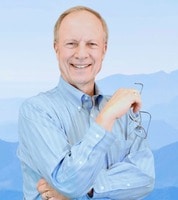 Paul Harsch, CRB, CRS. GRI
Received on July 19, 2012 from a very satisfied seller. Our thanks for the compliment. We offer this kind of service to every seller as a matter of course and our way of doing business.
Paul,
Thank-you very much for your kind comments below and I can only echo Tryggvi's earlier statement regarding your services in the congregation's behalf. We were very fortunate to find and work with someone who consistently exhibited such a high degree of professionalism and commitment. Given the impossibly challenging limitations of this particular property, I will have to say that your steadiness, positive attitude, and timely encouragement to keep pressing forward were among the most significant factors contributing to this successful outcome.
With genuine appreciation,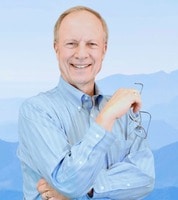 Paul Harsch, CRB, CRS. GRI
July 18, 2012
Hi Paul,
I don't think that any of us can express our gratitude for all your hard work and persistence. It's not been an easy property to work with, however, you stuck with it when many would have thrown in the towel. I'll continue to recommend you to anyone in the Berkshires looking to sell or buy.
Many thanks,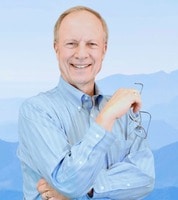 Paul Harsch, CRB, CRS. GRI
July 29,2011
" Paul
Thanks for all your efforts with making this property work. I rarely see a
broker put so much effort into a property. Without question you are the broker
that I will recommend in all the areas that you cover.
Regards,
T. Jonsson, CCIM and MA Certified General Real Estate Appraiser"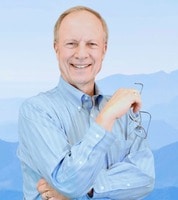 Paul Harsch, CRB, CRS. GRI
Dear Paul:
Last November Jim and I decided to start the search for a retirement home in the Berkshires. We really wanted to be within close proximity to Williams College, good healthcare, Tanglewood, and of course the great outdoors.
We searched the internet for a good reliable real estate agency, and after reading favorable comments about your agency decided that we would visit Williamstown for the weekend and stop in to see if someone could be of assistance. We were greeted by a very friendly lady who we later discovered was your wife. After explaining all the details of what we were looking for, our friendly visit ended with the exchange of contact information; and so the search began.
Almost every day you forwarded new listings that met our general parameters. Then it was time to physically see some of the homes that we liked. Meeting you Paul for the first time was like meeting an old friend that we hadn't seen for a long time. You listened intently to our comments and desires of the type of home and lifestyle we envisioned for our retirement. On our second visit, house #5 on the list of appointments was, "The House". Jim and I shared a glance and both knew that this was it. The only problem was in the asking price as it was a bit beyond our limit. However, an initial offer was made followed by your remarkable expertise of negotiation and expert navigation to finalizing the sale.
Not only are you the "very best" broker we have both encountered but with the myriad of advice, knowledge of home construction, and referrals etc.; you have truly exceeded our expectations.
Please feel free to refer future buyers/sellers for the recommendation of Harsch Real Estate, as this would only be a small token of appreciation in exchange for the huge service you provided us.
At present we are hoping to move by the 2nd or 3rd week of July. As you already know, you have an open invitation to visit at any time.
With many thanks and much appreciation,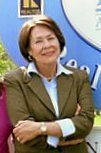 Carolyn Umlauf
5-27-2011
Dear Paul, Your check is enclosed. Thank you again for all your hard work in gettting a closing for us within 1 year-great job! It was a pleasure to work with you and we love recommending you to others. Joanne and AL
<><>I <>realy enjoyed touring homes in Berkshire County with my Harsch Associates agent. It was like an expedition. I'm glad we both had had a good time too. Don't forget to write that book for first time home buyers - I think it's a great idea. Thanks for all your help!
<><>Holly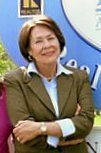 Carolyn Umlauf
<><>Hi Carolyn,

Well, we got through the closing, with drama rearing up even at the last minute!

We just wanted to make sure you know how much we valued your agency, your assistance and your good humor throughout these weeks, that have quite probably seemed longer to us than to you.

You did a great job for us, and we are grateful for your help, and glad to have worked with you.

Regards,
<>Bonita and Cliff
<><>
Dec. 2009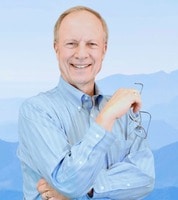 Paul Harsch, CRB, CRS. GRI
RE: Listing and Sale of 696 West Shaft Road, North Adams, MA 01247
Dear Mr. Harsch:

Barb and I are simply amazed that your listing of our home, and your expert guidance in this matter, were the major factors in our sale on November 21, 2008, and with a satisfactory sale price given the present housing market turmoil.
Our initial instincts in asking you to assist us proved to be sound, and my 35 years of law practice in North Adams ratified our selection. Your constant reminders of our need to be cooperative, patient and flexible were heeded, and proved to be well founded. Thank you for that guidance.
Your office also found us our interim location at 20 Haley Street, Williamstown, MA., and we are happy and satisfied here as well. Your experience, style and skills were major factors in our success. We heartily recommend you to others who expect quality from a Real Estate Broker.
Once again, our sincere thanks.
Sincerely,
Neil & Barb Giroux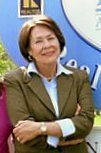 Carolyn Umlauf
Carolyn,
I just wanted to let you know how grateful I am for all your hard work and tireless dedication which made the sale of my home a great experience! Your character and personality is what sets you apart from the rest!
I am in the process of moving and settling in at my new place but will be sure to give you a call when everything is situated.
Thanks again for everything!
Sincerely,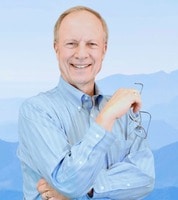 Paul Harsch, CRB, CRS. GRI
Dear Judy and Paul Harsch,
Although my thank you note is past due, I would like to thank both of you for your help in selling our house in Stamford.
Best Regards,

Craig and Jamie Woodworth