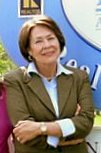 Sr. Associate and Broker | HARSCH ASSOCIATES
HARSCH ASSOCIATES
311 Main Street
Williamstown, MA 01267
Email Website Phone: 413-458-5000 Fax: 413-458-4600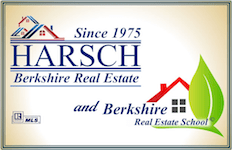 About Carolyn
Berkshire Real Estate Agency Harsch Associates of Williamstown MA offers buyers and sellers one of the most experienced agents in the county Carolyn Umlauf. Carolyn is a licensed Massachusetts Real Estate Broker in Massachusetts and also Vermont.
Carolyn enjoys sharing her rich knowledge of the region along with the special features of each Berkshire County town with her buyers. Carolyn provides her sellers with years of accumulated knowledge in determining the pricing of a home, the best marketing avenues, and the right timing for placing a property on the market.
Carolyn enjoys people—all types and she specifically takes pride in helping individuals make choices suitable to their changing needs. The ability to match a buyer and home is where Carolyn excels. Share with Carolyn what you are looking for and she will stay with a search until you have your dream home.
As a full time real estate Broker and Sales Agent at Harsch Associates, she combine all her interests to create good outcomes for her sellers and buyers.
As a long time resident of Williamstown (specifically South Williamstown-36 years) and the mother of 3 grown children-all schooled in Williamstown, Carolyn knows our community. Call her today to begin your real estate journey.
Carolyn's Testimonials
  Carolyn,       I just wanted to let you know how grateful I am for all your hard work and tireless dedication which made the sale of my home a great experience! Your character and personality is what sets you apart from the rest!        I am in the process of moving and settling in at my new place but will be sure to give you a call when everything is situated.       Thanks again for everything! Sincerely,    
Hi Carolyn, Well, we got through the closing, with drama rearing up even at the last minute! We just wanted to make sure you know how much we valued your agency, your assistance and your good humor throughout these weeks, that have quite probably seemed longer to us than to you.  You did a great job for us, and we are grateful for your help, and glad to have worked with you. Regards, Bonita and Cliff
5-27-2011  Dear Paul,  Your check is enclosed.  Thank you again for all your hard work in gettting a closing for us within 1 year-great job!   It was a pleasure to work with you and we love recommending you to others.  Joanne and AL   I realy enjoyed touring homes in Berkshire County with my Harsch Associates agent. It was like an expedition. I'm glad we both had had a good time too. Don't forget to write that book for first time home buyers - I think it's a [...]
From Dan and Gayle, Just wanted to thank you for handling the sale of our home.  The photos taken by Paul were awesome.  Thank you Sherri for all your hard work in preparing the brochure, etc.  Thank you Carolyn as well for all your hard work in selling our place.  There was one little hiccup regarding the "inspection" but we worked through it.  Thank you all for making it happen!
04 November 2022, 19:29 PM
Hi Carolyn, Well, we got through the closing, with drama rearing up even at the last minute! We just wanted to make sure you know how much we valued your agency, your assistance and your good humor throughout these weeks, that have quite probably seemed longer to us than to you.  You did a great job for us, and we are grateful for your help, and glad to have worked with you. Regards, Bonita and Cliff Dec. 2009   [...]