Real Estate Agents in Williamstown, Lenox, Great Barrington and Stockbridge and more
Here's what our satisfied customers are saying about us: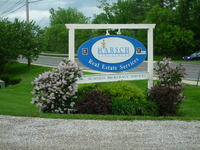 Harsch Associates Real Estate
4-2-2012
Dear Pual,
What an unexpected and nice surprise to find the Harsch Associates Charitable Gift Program check in this morning's mail. I am so pleased that thge program has been a success and much gratified by the support shown the Williamstown Rural Lands Foundation.
On behalf of the Board of Directors, I thank you for implementing such a program in support of so many worthy organizations. It is gestures like this that make our community special.
With Best Regards,
Leslie Reed-Evans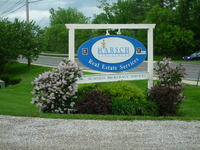 Harsch Associates Real Estate
4-4-2012
From the Hancock MA Volunteer Fire Department
Thank you again for your donation to our department! Thanks to you and your clients for thinking of us for the second year of your Charitable Gifting Program.
signed: Members of the Hancock Fire Department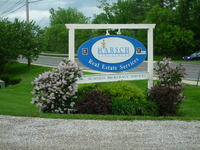 Harsch Associates Real Estate
4-15-2012
From: Flying Cloud Institute- Science and Art for Young People, New Marlborough MA
Dear Mr. Harsch:
What a wonderful surprise it was to open your kind letter. Thank you so much for the gift which will be used in our interdisciplinary science/math/art programs in county public schools. Charitable donations by businesses are good works indeed !
Sincerely,
Jane S. Burke
Director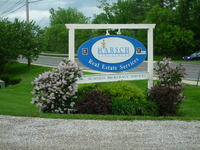 Harsch Associates Real Estate
April 10, 2012
From: Berkshire Community Action Council, Inc., Pittsfield MA
Dear Mr. Paul Harsch,
I want to express my appreciation for your generosity in support of Berkshire Community Action Council in emergency heating assistance. Your assistance means so much to BCAC as well as our community. Thank you from all of us.
Sincerely
Aleta Moncecchi
April 10, 2012
From: Berkshire Humane Society, Inc., Pittsfield MA
Dear Paul,
Thank you so much for your generous contribution to the Berkshire Humane Society. I am pleased to inform you that your donations were applied to the Ken Freeberg Special Needs Fund- Spay/Neuter program. This is a fund that we use almost on a monthly basis for surrendered pets that need special care.
Again on behalf of our homeless animals thank you for thinking of Berkshire Humane Society and our pets in need. It seems that people like you really understand how hard everyone at BHS really tries to help each and every pet with their specific needs. We greatly appreciate your friendship and support!
Sincerely,
John Perreault
Executive Director
April 3, 2012
From: Northern Berkshire Habitat for Humanity, North Adams MA
Dear Friend of Habitat:
On behalf of Northern Berkshire Habitat for Humanity, Inc. I want to thank you for your donation. Your generosity assists us to continue building affordable housing for deserving families. Our mission would not be achievable without support like yours.
Sincerely,
Paul Austin
President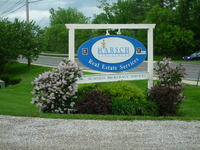 Harsch Associates Real Estate
From: ABC- A better chance. A better community. Williamstown MA
May 11, 2012
Dear Paul,
On behalf of the Board of Directors for Greylock ABC, I would like to thank you for your generous donation to the Greylock ABC 2011-2012 Annual Fund. Your contribution truly makes a difference in the lives of our scholars, especially in these economically difficult times. We could not offer the current variety of programs and a secure nurturing home for our scholars without your continued support. Thank you!
Best Regards,
Libby B.
ABC Board Member
June 14, 2013
Dear Paul and Kevin,
Guilietta and I would like to express our heartfelt thanks for your constant guidance and support during the sale of our house in Williamstown. You were there every step of the way. Indeed, it is no exaggeration to say that you often went well beyond the call of duty, a fact appreciated all the more as our primary home was located 135 miles away from Williamstown and we couldn't always be there when needed.
For us, you exemplify the values we cherish most- professionalism, integrity, and kindness. You are more than welcome to share this email with prospective customers of Harsch Associates. We wish you every success going forward.
Appreciatively,
David