Real Estate Agents in Williamstown, Lenox, Great Barrington and Stockbridge and more
Here's what our satisfied customers are saying about us: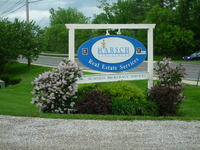 Harsch Associates Real Estate
Dear Paul,
We extend our thanks and praise to you and your staff as you celebrate your 35 years of providing real estate services to our community. On behalf of the Trustees, Officers and staff we congratulate you and wish you many more years of great service.
Sincerely,
Charlie O'Brien, President
South Adams Savings Bank
Paul Harsch, CRB, CRS. GRI
Paul,
I cannot thank you enough for all you did for us during our visits to North Adams. It was you, above all else, who gave us the confidence to push forward with our home search!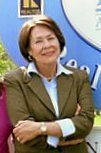 Carolyn Umlauf
Hi Carolyn,
Well, we got through the closing, with drama rearing up even at the last minute!
We just wanted to make sure you know how much we valued your agency, your assistance and your good humor throughout these weeks, that have quite probably seemed longer to us than to you.
You did a great job for us, and we are grateful for your help, and glad to have worked with you.
Regards,
Bonita and Cliff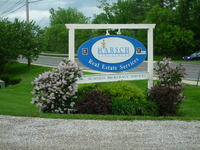 Harsch Associates Real Estate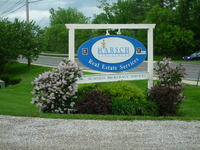 Harsch Associates Real Estate
Dear Mr. Harsch:
I just want to tell you how pleased I have been with the Harsch Agency in both the buying and selling of my home(s) in this area.
Three years ago, my husband and I moved to Williamstown and bought a small home through the Harsch Agency. We were impressed with our agent and so when we decided to buy a larger home 18 months ago, we sought her out. Although many realtors may have given up on us through 18 months of house hunting, your agent persevered, and we found her professionalism and kindness to be extraordinary. She rarely showed us homes that I disliked, and never tried to push homes on us. Last August, I was involved in a number of demanding professional commitments, and not availale much to look at homes. But when our agent called and told me that she had a home she KNEW I'd love, I took the time to look. She was right; we fell in love with the home and are buying it.
Similarly, I am impressed with the way in which our agent is handling the sale of our house, and also the speed and professionalism with which it is being sold. I have found everyone to be extremely helpful with my multitude of questions, even though they are not involved directly in either of my transactions.
Thank you for the services your company provides!
Sincerely,
Jennifer T.
Paul Harsch, CRB, CRS. GRI
Dear Paul,
Jean and I want to thank you for all you have done to help sell our home in Pownal when many said it would take months or even a year to do that in this present market. In four days after your listing we had a buyer, and we were astonished, and really not prepared for that to happen.
Over the years we have been pleased to work with you on other sales, for you have always been a knowledgeable professional and a gentleman. You have always followed through with details and worked to get over the "bumps" that always seem to come with the territory. We appreciate your patience and diligence.
We are settling in at the shore in NJ now only 200 steps to the ocean. We wish you continued success as you serve other clients in the area.
Sincerely,
Jean and Fred B.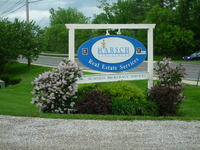 Harsch Associates Real Estate
It was a pleasure working with you. Let's do it again!
Mary & Terry
Paul Harsch, CRB, CRS. GRI
Dear Paul,
Thank you for leading us to North Adams. The time you took with us when we first came to your office persuaded us of the pleasures of the Berkshires. Your associate, Carolyn Umlauf was absolutely wonderful to work with. She was polite, professional and tough as nails when needed. I call it the velvet hammer. She is a great addition to your office.
Thank you for everything. We could not be happier with our house. We look forward to seeing you in the Berkshires.
Patricia and Thomas Sheppard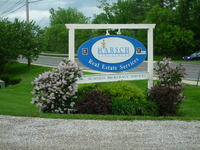 Harsch Associates Real Estate
Zillow Five Star Rating for Harsch Associates

Here is what bwberlin wrote:

How likely are you to recommend this agent?
highly likely
Rate agent on specific characteristics
Local knowledge: 5 stars
Process expertise: 5 stars
Responsiveness: 5 stars
Negotiation skills: 5 stars
Summary of their experience

A leader and pioneer. Creative, frank, open. Colleagues also impressive.
Service provided

Showed me homes
Area
Town of Williamstown, MA
Year
2010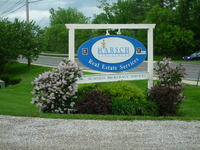 Harsch Associates Real Estate
4-2-2012
Dear Paul,
On behalf of everyone at Williamstown Elementary I am writing to thank you for the generous donation to our school. The money will be put to wonderful use as a welcome addition to our field trip fund. It will allow WES students to extend their learning beyond the school walls out into the world!
Sincerely,
Joelle Brookner
(sent to Harsch Associates in response to the 1% Charitable Contribution Program of Harsch Associates. We donate 1% of our gross income on every sale to a local charity. The buyer and seller can vote on which charity they want the donation to go to)