Real Estate Agents in Williamstown, Lenox, Great Barrington and Stockbridge and more
Here's what our satisfied customers are saying about us: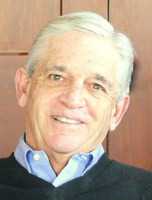 Kevin White
Thank you Kevin - we did it! We got a discount Christmas tree and spent most of the afternoon decorating/breaking ornaments. It was lovely. Thank you for everything you did to make this a reality, I can't believe we made it into the house before the end of the year. We are ecstatic - and slightly terrified (in the best way). We certainly will send folks your way as we come across them - we have nothing but good things to say about the dedication and wisdom you brought to this entire process. Harsch is lucky to have you on their team. I hope you find some time to rest this Holiday - have a good one!
-Hale (and Katie and Ellasen)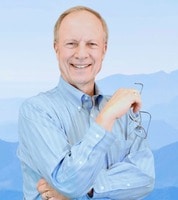 Paul Harsch, CRB, CRS. GRI
Thank you so much for your help earlier this spring and summer. All is well and we are grateful to have connected with you. I notice that you have reviews from folks with whom you have worked on your website; please feel free to add this testimonial from me and Kim:
"We are very grateful to have been able to work with Paul Harsch and Harsch Associates when we purchased a home in Williamstown. Paul is a great professional and he has an extremely deep knowledge of the area and its real estate market. We give him our very strongest possible recommendation."
Thanks! Hope y'all are well,
Daniel Bergstresser and Kim Nicoll
August 2020
View this property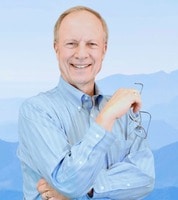 Paul Harsch, CRB, CRS. GRI
Hi Paul
After reading that e-mail I feel particularly lucky to have found you.
Obviously most Realtors want to make the most money they can on a deal, and
your philosophy does not necessarily lead to that outcome. You are doing
the right thing and that is very hard to find these days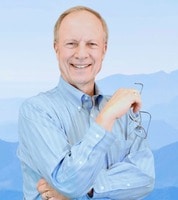 Paul Harsch, CRB, CRS. GRI
As a youngish single woman and a first-time home buyer, I was bracing myself
for some pushy salesmanship and needing to defend my opinions and
priorities.
Paul was forthright in identifying potential benefits and areas
of concern in the properties we viewed, but he respected my opinions and
never treated me as though any issue was over my head.
He was very clearly committed to helping me find a place that was a good fit for me, and I'm very pleased
with where I ended up!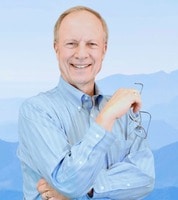 Paul Harsch, CRB, CRS. GRI
8/25/2020
Paul listed my home on 6/8/2020 and it sold on 6/30/2020 . with his positive attitude and my nervous he made it happen so effortlessly. WOW, I certainly called the right guy. and I am so glad I did.
THANK YOU PAUL HARSCH !!!!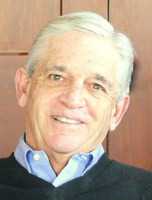 Kevin White
Hi Kevin,
Thanks so much for the kind words. We are so excited about the house; we just got back from doing some deep cleaning and can't wait for the next steps.
We could not be happier with the job you did as our realtor and have already recommended you to one of Vicky's colleagues who may be looking to purchase
a home. We will definitely recommend you for anyone looking to buy or sell.
Thanks again for all of your help and we hope to run into you around town!
Best,
View this property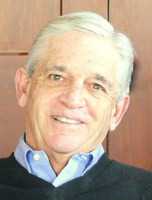 Kevin White
July 2018
"Hi Kevin,
As I said at our closing, my pursuit for a Western Massachusetts property begun in a spirit of simple "look-see" for a snazzy new apartment became such an interesting and enlightening process, concluding in a way we had not anticipated, but one with which we are very happy!
I genuinely appreciate your assistance and always timely responses to our various questions. We were also impressed with your sure sense of decorum during the actual closing itself__ never underestimated those good manners my parents always said. Yours certainly were in full play then. Wishing you all the best."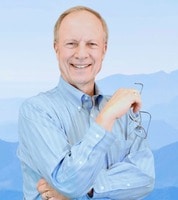 Paul Harsch, CRB, CRS. GRI
12/25/2017
Dear Paul,
After all we went through the last six months I needed a few days
to think over everything over before writing you. Because I have known you
and your excellent reputation for probably 30 years there was no question
who Dianne and I wanted to help us with the sale of our home. Little did I
know or could imagine what we would go through over the last six months.
When the interior was destroyed in a broken pipe flood we knew this would be
tough. We were very happy and surprised when you found us a buyer right away
for our shell of a house.
You worked very hard and well with both Dianne and
I and the buyers helping to solve many serious and minor problems
culminating in our sale at a very fair price. We have not one bit of
hesitation to recommend you to any future customers.
Thanks again for all your help, your friends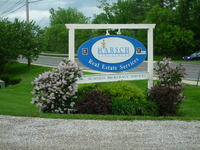 Harsch Associates Real Estate
My realtor, Paul Harsch, was an invaluable guide on the path to my Vermont home purchase. He is a New England resident, and lives a resonant life with respect for the values of sustainability, creativity, and community. From Bennington to Egremont, I've witnessed other realtors awestruck by his gently shared knowledge of historical authenticity, timeless craftsmanship practices, and contemporary building codes.
Coming from the west, with no awareness of the nuances of ice build-up on rooftops or the lifespan of a boiler, Paul respectfully answered questions, listened to concerns, and offered visionary solutions to some of the less efficient situations we came across. He is supportive of imaginative renovation ideas, and quick to coordinate meetings with contractors and architects to discuss remodeling before the contract phase. But Paul truly impressed me with his facilitation skills once contract negotiation began.
The realtor's listing for my Bennington home contained innumerable "alternative facts," including inflated square footage, and was followed up with the seller's "disclosure" paperwork, equally shockingly deceptive. Paul pushed for accuracy, researched comps and pricing valuations, and coordinated multiple inspections to unearth enough factual information to negotiate a price for me that was $50,000 below ask.
More importantly, his sleuthing exposed a life-threatening, decade-old chimney violation—which, had it not killed me, would certainly have precluded insurance coverage! Having Paul as my realtor gave me the confidence to explore homesteading throughout NY, MA, and VT and enabled me to feel empowered about the price and potential of my wonderful new home.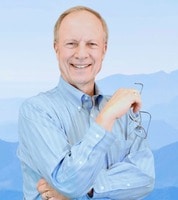 Paul Harsch, CRB, CRS. GRI
"….

I just wanted to say that I think you're an incredible agent and really know your business! When I do decide to find something I am definitely calling you!" Dawn Hudlow