Broker, President Harsch Associates | Designated Broker HARSCH ASSOCIATES
HARSCH ASSOCIATES
311 Main Street
Williamstown, MA 01267
Email Website Phone: 413-458-5000 Fax: 413-458-4600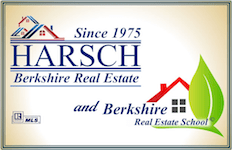 About Paul
Williamstown Real Estate Agent owner and Designated Broker for Harsch Associates Real Estate. I have been a real estate Broker in the Berkshires for 39 years. I founded Harsch Associates in 1979 and have served as the President of the agency since that time. Allow me to share some background history with you please.
I came to Williamstown in the Berkshires in 1967 to attend Williams College following a family tradition. Williams college was my father's alma mater and also my two brothers attended Williams. I loved the region so much I stayed.
Williamstown is a quintessential New England college town. We are blessed with bucolic views, hiking trails, abundant wildlife, cultural attractions that rival New York and Boston, the finest chefs in the state, and above all wonderful people who live here year round.
I reside in Williamstown with my wonderful wife Joyce. Although her career path began in nursing with a Masters degree, she has chosen to work closely with us here at Harsch Associates optimizing our website and creating a marketing program without compare in our region. She is also a licensed Broker.
My 4 kids are now grown and have migrated to other parts of the country. I have a daughter in Boston, a daughter in upstate New York, a daughter in Colorado and a son in Colorado. We have four lovely grandkids.
My Berkshires career in real estate began in 1975 following a very brief time in retail sales then five years of teaching. I have also worked construction, renovating historic buildings, tree work and landscaping, land development and subdivision, and wildlife preservation.
My hobby of sailing and boating comes from my early youth on the seashore in Rhode Island. I now enjoy the area's lakes and rivers for swimming, sailing, kayaking. Winter or summer, rain or shine, the Berkshires is a blessed area in scenic beauty. Although I have seen a good share of the world, I still delight in calling the Berkshires "home".
Clients seek me out for my skills in working through sometimes complex issues involving legal, environmental or financial challenges. I enjoy a broad base of knowledge gathered from many years as a Berkshires Real Estate Broker working in Berkshire county in real estate. I look forward to assisting you in your next Berkshire real estate transaction.
My credentials include: Massachusetts Realtor Institute-GRI Designation, Certified Residential Specialist, Certified Residential Brokerage Manager, Certified Business Intermediary, American Institute of Real Estate Appraisers-Course 1A, Western New England College- Real Estate Appraisal II. I am a member of the Berkshire County Board of Realtors, member of the National Association of Realtors, Member of the Southwestern Vermont Board of Realtors, member of the New York State Capital Multiple Listing Service.
Paul's Testimonials
"….I just wanted to say that I think you're an incredible agent and really know your business! When I do decide to find something I am definitely calling you!" Dawn Hudlow
RE: Listing and Sale of 696 West Shaft Road, North Adams, MA 01247 Dear Mr. Harsch: Barb and I are simply amazed that your listing of our home, and your expert guidance in this matter, were the major factors in our sale on November 21, 2008, and with a satisfactory sale price given the present housing market turmoil. Our initial instincts in [...]
July 29,2011 " Paul Thanks for all your efforts with making this property work. I rarely see a broker put so much effort into a property. Without question you are the broker that I will recommend in all the areas that you cover. Regards,
T. Jonsson, CCIM and MA Certified General Real Estate Appraiser"
Dear Paul: Last November Jim and I decided to start the search for a retirement home in the Berkshires. We really wanted to be within close proximity to Williams College, good healthcare, Tanglewood, and of course the great outdoors. We searched the internet for a good reliable real estate agency, and after reading favorable comments about your agency decided that we would visit Williamstown for the weekend and stop in to see if someone could be of [...]
Jim & Sheila
Dear Paul, Jean and I want to thank you for all you have done to help sell our home in Pownal when many said it would take months or even a year to do that in this present market. In four days after your listing we had a buyer, and we were astonished, and really not prepared for that to happen. Over the years we have been pleased to work with you on other sales, for you have always been a knowledgeable professional and a gentleman. You have always followed [...]
July 18, 2012 Hi Paul, I don't think that any of us can express our gratitude for all your hard work and persistence. It's not been an easy property to work with, however, you stuck with it when many would have thrown in the towel. I'll continue to recommend you to anyone in the Berkshires looking to sell or buy.
Tryggvi
Dear Judy and Paul Harsch, Although my thank you note is past due, I would like to thank both of you for your help in selling our house in Stamford. Best Regards,
Craig and Jamie Woodworth
Dear Paul, What a wonderful experience working with you to find our vacation home!  We feel so fortunate to have found you.  Your competence in every realm--the ins and outs of the real estate market, knowledge of how homes are constructed and maintained, staying on top of every detail along the way--was impressive.  We have worked with many good real estate agents over the years, but you stand out as someone who is truly gifted.  You negotiated on our behalf in a manner [...]
12/25/2017 Dear Paul, After all we went through the last six months I needed a few days to think over everything over before writing you. Because I have known you and your excellent reputation for probably 30 years there was no question who Dianne and I wanted to help us with the sale of our home. Little did I know or could imagine what we would go through over the last six months. When the interior was destroyed in a broken pipe flood [...]
Ben and Diane Glick
Paul, I cannot thank you enough for all you did for us during our visits to North Adams. It was you, above all else, who gave us the confidence to push forward with our home search!
Chad Moeller