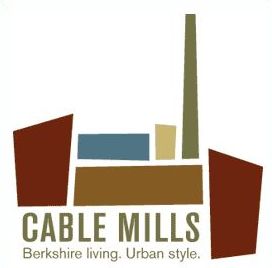 F.A.Q's on Cable Mills
We are delighted to be moving forward with the construction of Cable Mills. Many of those considering Cable Mills as a residence already know what makes the site so special. This unique lofts development sits near the Green River with views to the surrounding mountain ranges.
Cable Mills offers easy access to

Spring Street Shops

,

Williams College, and the amazing art and culture of The Clark Art Institute. MassMOCA is just a short drive away.
The windows are huge, and ceilings soar to 12-14 feet which will make for light filled, functional and beautiful living lofts.
In response to questions that we have been asked we offer the following FAQs. If you have additional questions contact Kevin White at Harsch Associates Real Estate via his email kevin@harschrealestate.com or call him at 413-458-5000.
Q: Are the lofts for sale or for rent at this time?
A: The lofts will be for-rent for five years beyond completion of construction. In the future, some or all of the lofts may become available for sale, and of course the occupants at that time would be provided an exclusive preview period.
Q: What is the pricing on the lofts going to be?
A: The price of each loft will be set in early summer of 2015 and when that pricing is available we will notify those interested parties who have signed up on the Cable Mills Website and asked to receive our newsletter.
You can link to our Cable Mills Website here. You can sign up for our Cable Mills newsletter here.
Q: Do you have floor plans available for the lofts?
A: There are one-bedroom, two-bedroom, and three bed-room lofts each with unique layouts and design features. Many feature exposed brick, large windows, and some amazing views on the upper floors. Some of the layouts are one-level flats while others are two level with a mezzanine sleeping loft. Some units feature townhouse styling with a direct entry to the outside.
Q: What amenities will be offered to the residents?
A: A fitness room with new state-of-the-art cardio and strength training equipment, a riverwalk along Green River, a dog grooming station, additional storage, a community room for larger family gatherings with a kitchenette, and professional on-site property management. A bonus is that Williamstown residents can also avail themselves of the Williams College facilities. A concierege service will provide other amenities as well.